Get the greatest hits of advice and best practices for speaking remotely for your team, in just 60 minutes.
Attention spans have shortened and workplaces have changed. Due to COVID-19 many now work from home or other non-traditional workspaces. To get your ideas across requires skills and techniques designed for today.
This fun and fast one hour webinar, based on the lessons from the national bestseller Confessions of a Public Speaker, and The Year Without Pants, An Amazon best book of the year on remote work, will surprise you. The pace is fast and the lessons are fun.
The format: practical lessons and advice based on real world situations + Q&A for you and your team to get advice on specific situations.
Your teacher & coach is Scott Berkun, one of the best and most experienced coaches in the Seattle area, and an expert on Remote work since 2012.
Learn to manage & minimize speaking fears

Speaking anxiety can be managed by almost anyone, by understanding the science and good practice habits, both of which you'll learn. 

Learn to speak like the best version of yourself

Unlike other speaker coaching and media training, you won't sound like a robot. You'll learn how to be authentically yourself while sharpening your communication skills. 

Gain confidence about different speaking situations

From speaking in meetings, to full presentations, you'll learn about how to speak confidently, raise your on-camera confidence and self-evaluate so you can keep improving.

Advice on remote working challenges

You'll learn how to adjust your style to work best on remote cameras and remote presentation tools.

Entertaining lessons on the most common mistakes and how to avoid them

Attendees can pick situations of interest to learn tactics for their unique situations and challenges.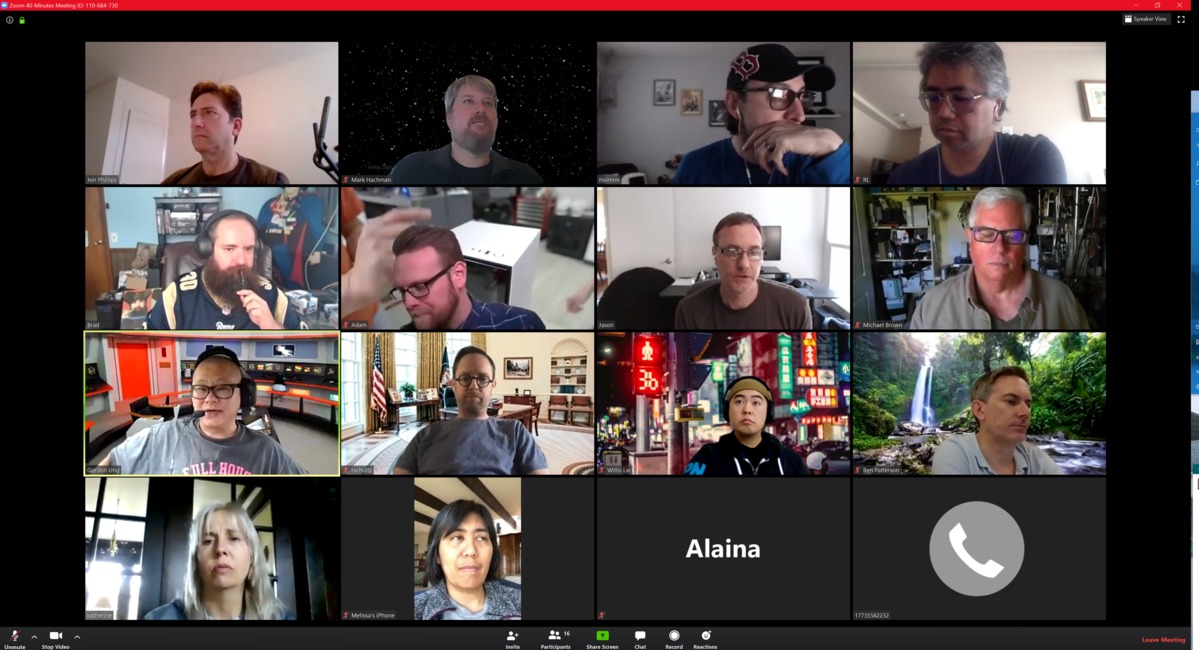 Who is the webinar designed for?
Anyone who wants more speaking confidence 

People in any job role or function

Folks who like to learn through stories and situations

Those who work / present remotely through ZOOM, Teams or other remote tools

Anyone who is a fan of 

Scott Berkun

 and his honest, direct and entertaining style
"Catherine tested + approved! No silly frameworks or theories, like my last workshop. Totally worth it!" - Catherine Ho, REI
"Learned with a good group of professionals from all industries… fun and immediately applicable to work and life" -  Veronica Sopher, Microsoft 
In a recent private offering of a full-day workshop based on material in the webinar, the workshop scored a value of 9.5 out of 10 and a Net Promoter Score of 100 out of 100. 
Over 100 past participants in the full day workshop of this material, offered these outstanding average ratings: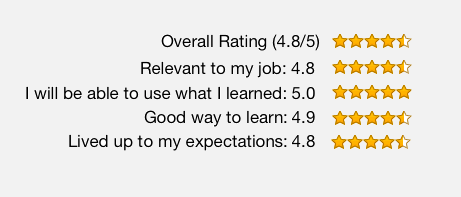 Sound good? Bring SpeakHQ into your organization
Since webinars are only one hour long, they can easily fit into our organizations schedule, and might be available much sooner than full-day workshops. Get in touch and we will make it happen.