Updated: Speaking checklist for great talks (Printable)
I hired Eva Giselle to design a proper checklist based on the popular post, How To Prepare: Checklist for Great Talks. Here it is.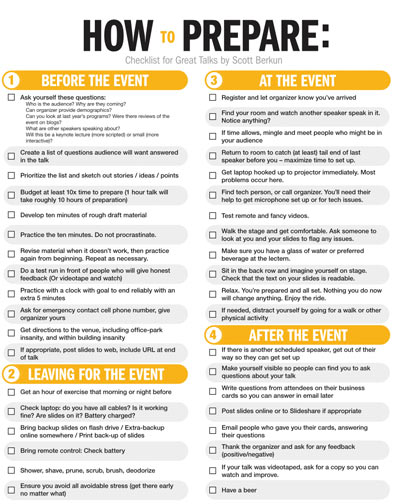 You can read the original blog post.
Or you can download the checklist here (1.2 MB PDF). It's a great handout for event organizers to give to their speakers. Pass it on.